Pick Your Own Strawberries
Pick your own strawberries hasn't started just yet, but our 2023 season is just around the corner.  The crop this year looks very promissing and we are excited to welcome everyone back into the fields as soon as they are ready.
It is a little too soon for us to predict exactly when the crop will come in this year.  If you check back during the last week of May we should have a better prediction available as to when the season will start.
In the meantime, consider joining our newsletter for the latest crop info delivered right in your inbox.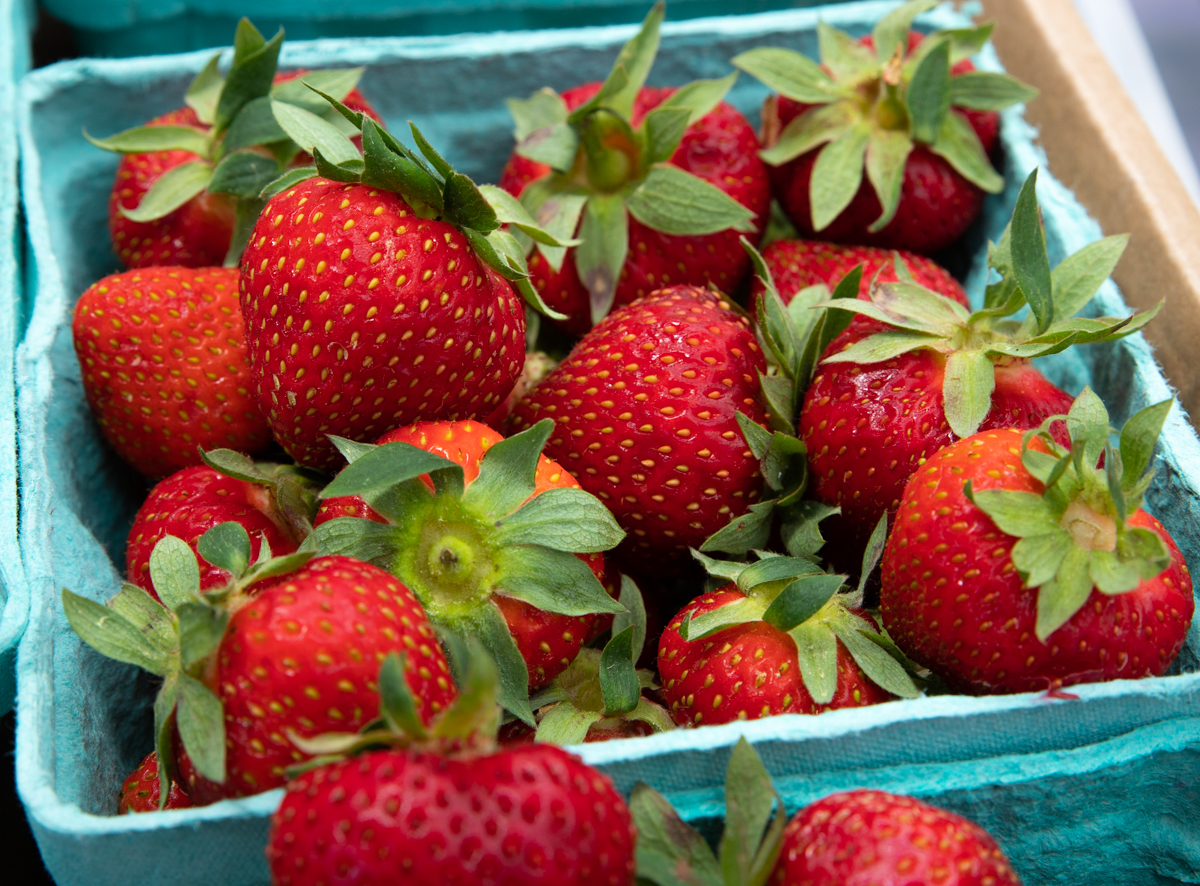 Containers
We encourage everyone to bring their own containers to pick into, but we also have berry trays available for purchase as well if you would prefer to use one of ours. If you opt to use one of our trays, we simply include the weight of the tray when weighing the berries at checkout, which comes out to roughly $2.00. 
We also have bags you can use to take your berries home, which add no additional cost.
If you use your own container, we will weigh your container before you enter the fields and then deduct the cost of the container at checkout.
Pets
We love animals.  Unfortunately, for food safety reasons, we do not allow pets into the fields on the farm.  As a result, we encourage everyone to leave your pets at home when visiting the farm to pick produce.  Please never leave your pets in your car.
Please note, service animals are excluded from this policy.