Great, Great, Great Grandmother Cordelia Bigelow Hastings, for whom the farm is now named, left us with a rich collection of her diaries spanning more than twenty years, which we will be sharing with you over time through these pages. Her entries are not particularly detailed; they tell us the who, what and where, but after reading the earliest diary of 1867 in its entirety, one is reminded of the saying … the sum is greater than its parts.
Seasonal patterns emerge and Cordelia's varied skills and capabilities become evident as each year is chronicled. She manages a wide range of domestic duties, engages in many aspects of running the farm's business and networks with neighbors and her extended family in the village of South Berlin and beyond.
Daily routines become a seamless backdrop for special activities, events and travel, as witnessed in the following entries from her 1871 journal. One hundred and fifty years ago, to the month, Cordelia wrote about a summer outing off the farm …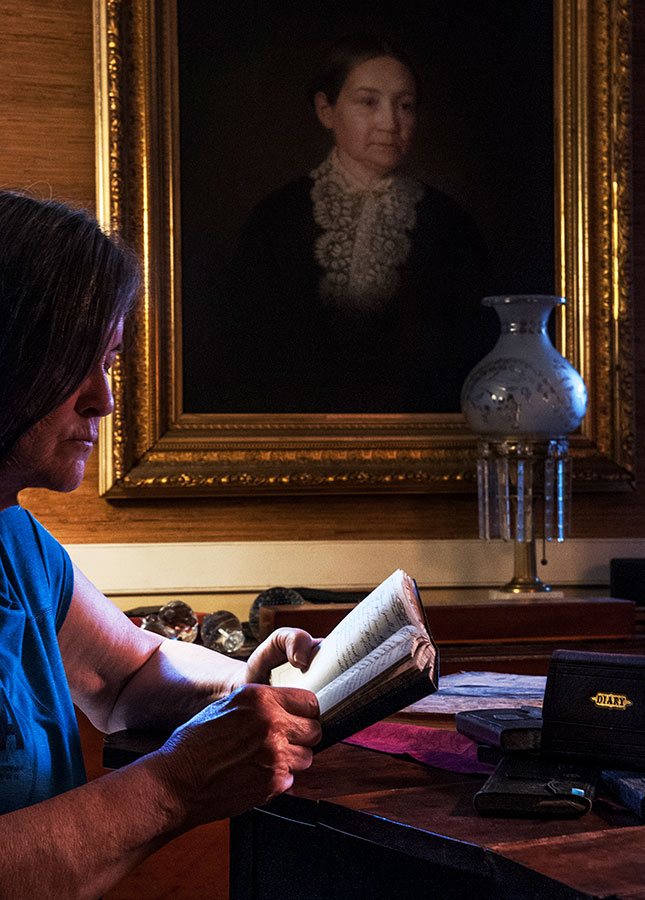 August 22 Fair, warm … went to the depot [at the corner of South Street and Jones Road in Berlin] took the [railroad] cars for Northboro, then took the up train for Fitchburg, visited the cemetery there, looked round the town, took a lunch, then took the cars for Troy, N.H. … got there about 3 o'clock, took dinner, then visited the cemetery, then stopped overnight in town at the hotel.
August 23 Fair, cool … went up to the Mountain House with Elisha & Electa [sister and brother-in-law] … a Mr. Eliot carried us there, then we climbed the Monadnock Mountain, stopped til about noon, then went back to Troy, took dinner and started for home… had to leave the cars at the west depot, Chas Rathbun carried us home.
About the Author:
June Miller has lived in Berlin since 2003 and currently serves as Chair of the Berlin Historical Commission.  She taught elementary school in Vermont's Northeast Kingdom and, after moving to Massachusetts in 1983, worked with maps and land and probate records as a title examiner in Worcester.  At Cordelia's Farm, June is utilizing her skills to study, record, catalogue and preserve historical materials from the Hastings Wheeler family.